KELT's annual membership celebration Sept. 14
2 min read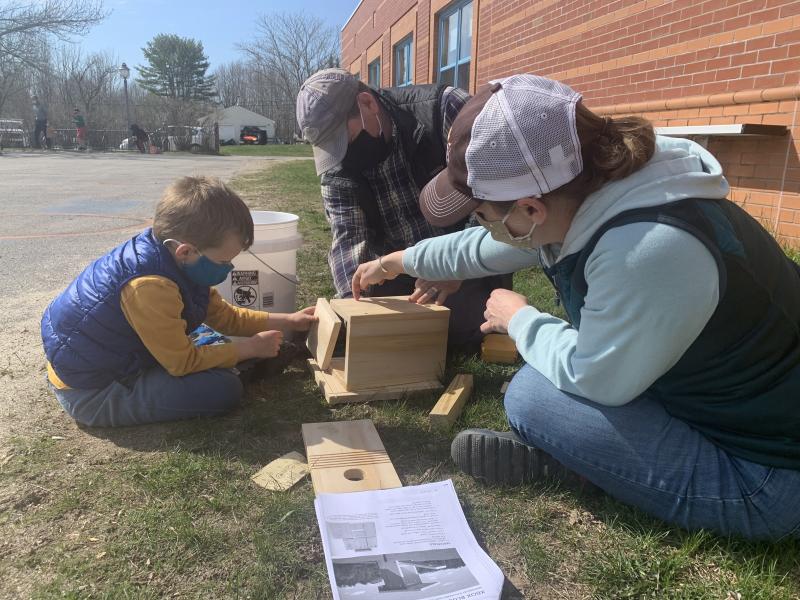 The Kennebec Estuary Land Trust invites community members to attend their annual Meeting and Membership Celebration on Tuesday, Sept. 14 at 5:30 p.m. at the Bath Freight Shed. Join KELT's Board of Directors, staff, members, and friends to celebrate local conservation and build a birdhouse to improve your backyard avian habitat!
To kick off the night, KELT invites guests to construct birdhouses specifically designed for native backyard bird species with two styles to choose from; build a classic nest box to house wrens, chickadees, and nuthatches, or try a sleeker v-shaped shelf to cater to robins, phoebes, and house finches. This a BYOH&S event (bring your own hammer and screwdriver). KELT will provide kits with pre-cut wood pieces and all necessary hardware thanks to the generosity of volunteers. Have questions about your feathered friends? Local bird experts will meander the event to share their knowledge.
After building your birdhouse, join the business portion of the meeting to learn about recent progress in all things KELT; from conserving land and caring for trails to counting fish and exploring with campers. The business portion will also entail a member-based vote on new and renewing Board members and a minor change to the bylaws. Finally, participate in an exciting raffle for chances to win local prizes for adults and kids! Prizes include oysters and oyster shucking kit, children's gardening set, yoga class pass, handmade potter mug set, and more! $5 per ticket or four tickets for $15; available for purchase at the event or online.
KELT will follow recommendations set by the Maine and National CDC for mask wearing, social distancing, and event capacity. Any changes to the event will be announced on the website (www.kennebecestuary.org) and by email. Light refreshments will be served.
Please RSVP to this event by visiting www.kennebecestuary.org/annual-meeting or calling 207-442-8400. Guests will choose their preferred style of birdhouse during event registration. Additional bird house kits are available for a suggested donation of $20. The Freight Shed is located at 27 Commercial St., Bath, ME 04530. Special thanks to the following funders and businesses for their generosity: The Merrymeeting Bay Trust, Bath Savings Trust Company, Now You're Cooking, Island Treasure Toys, Iron Island Oysters, McKone Pottery, Rocky's Ace Hardware, and Ebb & Flow Yoga.