The Chukars' Little twins have found comfortable homes in Idaho Falls | Postregister
7 min read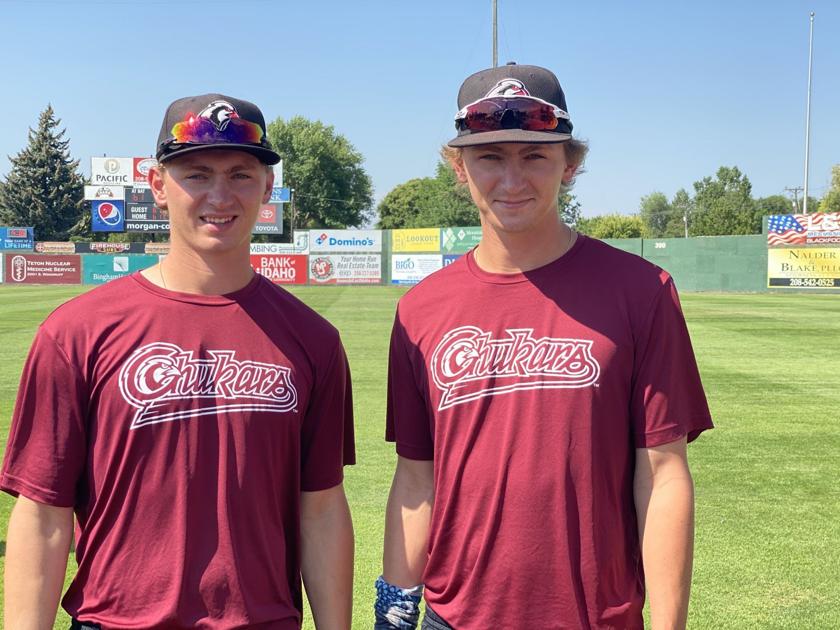 Webb Little remembers feeling uncomfortable, like something wasn't right. Then 22, he had just spent a month playing baseball without his twin brother, Sam, the longest such time in their lives. Four states and 1,600 miles separated them, another first.
Plus, Webb and the Westside Woolly Mammoths only played about three games a week, pressuring him to make the most of every at-bat. In 20 games, Webb batted just .200. "It's hard to not think about when you don't play well," he said.
But about a month later in the summer of 2019, when a roster spot opened with the Woolly Mammoths, Sam filled it. He made the trip from Texas to Michigan and reconvened with his brother. They roomed together in an apartment in Utica. Finally, things felt normal again.
"I think it was more comfortability, confidence," Webb said. "Baseball is a big confidence sport, so the confidence thing was better."
Then, circumstances changed again. Webb and Sam stayed with Westside through the rest of the 2019 season, but thanks to the pandemic, the 2020 season never began. The United Shore League shuttered for the summer, leaving the Littles homeless in the baseball orbit. Where would they get their next opportunity? Quite literally nobody knew, much less the brothers themselves.
Finally, that era has ended. In March, Webb and Sam signed deals with the Chukars. They feel comfortable and confident. This is the longest they've stayed together on one team since their days at Ithaca College in New York, and to hear them tell it, it's amounted to the sweetest of experiences: Lots of games and less pressure. A stable environment. A home together.
"I think that makes it a lot easier here," Webb said, leaning over a picnic table outside Melaleuca Field. "You play every single day, and you have that much less time to think about things. You just move on and keep playing baseball."
Since graduating from Ithaca in 2019, the Littles have trekked from one independent club to another, now four total: The Alpine Cowboys in Texas, the Westside Woolly Mammoths in Michigan, the Lexington Legends in Kentucky and now the Chukars in Idaho. Absent that one-month gap in Utica, they've made each stop together, a remarkable odyssey in a mercurial circuit.
Here, they say, the brothers feel more comfortable than ever. The Chukars play six days a week in a 96-game season, which relieves some pressure, as does reuniting with a childhood friend in Jake Binder. A starting pitcher, Binder befriended the Littles when all were grade-schoolers in Fayetteville, New York.
Which made seeing their names on the same roster again — in Idaho Falls, of all places — a shock.
"It was deja vu. It's just hilarious," Binder said. "Just another year when we're together. I'm glad they're here. I knew a few other guys, but I've known them forever, so it was great. You already have that chemistry going in, and we hadn't even played a game yet."
"It was definitely surprising too, because the recruiting of this league kind of happened late, or it seemed like it was late," Sam said. "It was nice to notice that we were together again, in a comfortable environment. It seemed like a lot of guys knew each other when they got here, so the chemistry was good."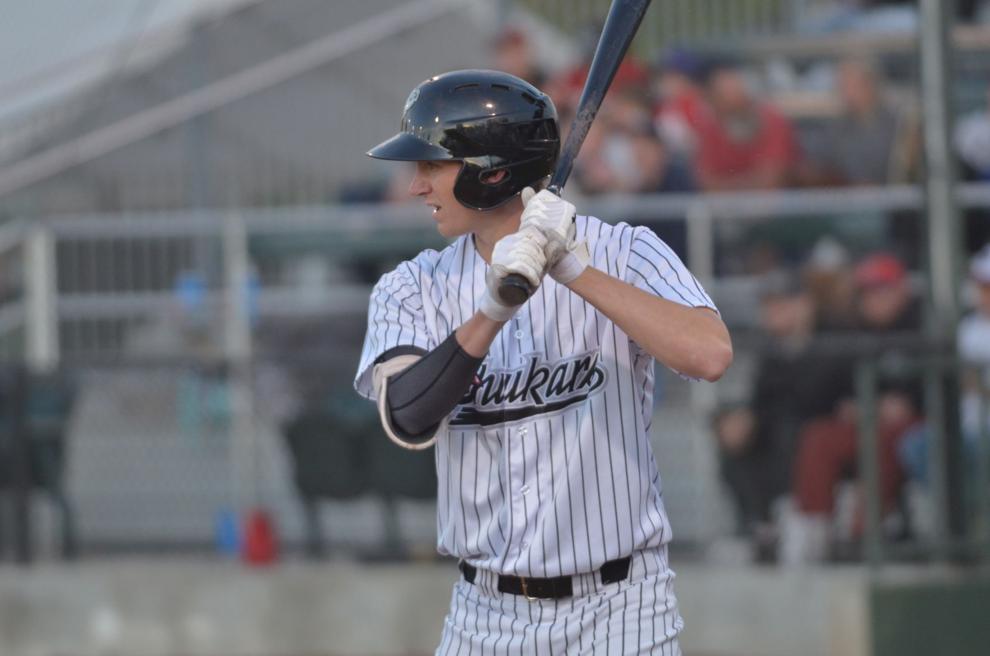 To those who know the Littles best, they're similar in just about every way. Physically, they're almost indistinguishable, both 6-foot-3. Their facial features look nearly identical. They both bat left and throw right. Over the years, teammates and friends have struggled to tell them apart, including a high school teacher who didn't realize they were twins.
"He thought we were just really fast in the hall," Sam said with a laugh.
They also share interests away from baseball. Both have girlfriends. Both like to golf, fish, hunt and play video games. On the road, they always eat together. Sometimes, when they're bored, one brother will suggest doing something. Often, the other will respond, "Yeah, I was just thinking that."
On the diamond, their numbers have looked similar too, though a gulf is beginning to form on that front. An infielder, Webb leads the Pioneer League with a .392 batting average, and he recently broke a Chukars record with 70 RBI. Sam, an outfielder who has appeared in 14 fewer games than his brother, is hitting .270. Sam has more triples — five to three — but Webb has emerged as the league's premier force at the plate.
"He's really been a productive guy for us," Chukars manager Billy Gardner Jr. said. "Probably one of our most consistent guys in the lineup all year."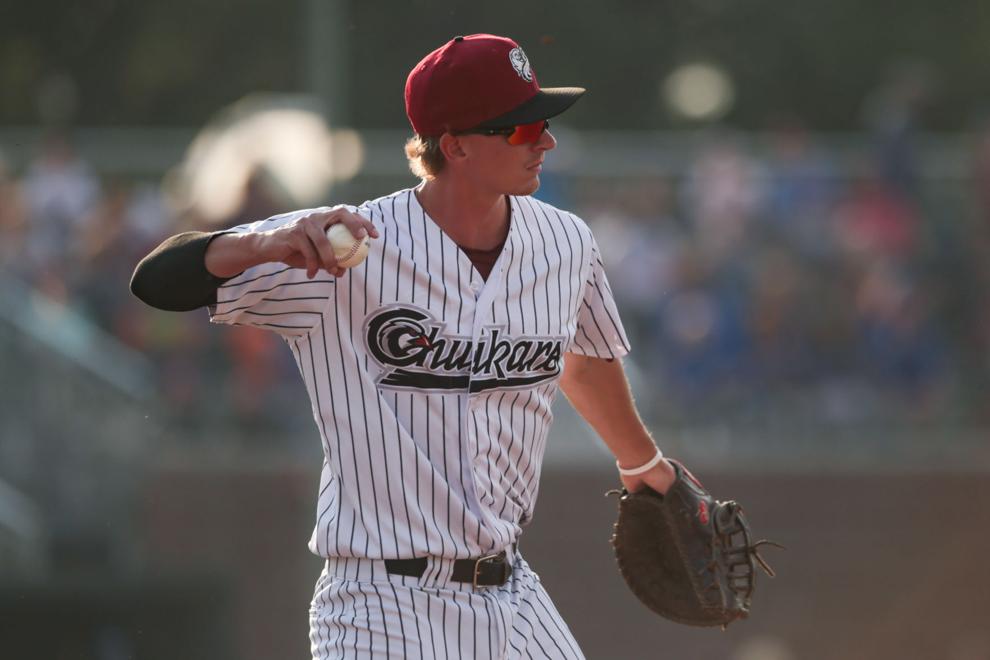 In assembling this roster, to Gardner, Webb and Sam were a package deal. He didn't want to bring on one brother without the other, but not because he wanted to help them stay together. Both could play.
Examine a few notes and that becomes clear. In their final year at D-III Ithaca, both Webb and Sam earned Empire-8 First Team All-Conference honors. In Alpine, Webb and Sam — no typo — both hit .429. There, Webb drove in 36 runs while Sam plated 30.
"It's a bonus. They've really been a plus for this club, with what they bring to the clubhouse," Gardner added. "They've got a really good heart rate for the game. They don't ride the rollercoaster. In other words, they don't get too high, get too low, which is a really good trait to have in baseball. You've got to cut the mounds off, cut the peaks off and fill in the valleys to be able to perform on a nightly basis all season."
Few differences exist between Webb and Sam, in other words, but the ones that do reside on the field. For one, they play different positions — that's one way Gardner has been able to tell them apart — but they also fashion themselves as different types of players.
For example, Webb is the power hitter, a reliable offensive weapon. So far, he's mashed nine home runs this season, which ranks sixth in the league. He's also slugging .651, tops among Chukars on the original roster.
Then there is Sam, who trafficks in finesse. He weighs about 10 pounds lighter than his brother — that's another way people tell them apart — which gives him speed and range in the outfield. He's also honed skills like baserunning and bunting.
"He could run," said Tom Dotterer, the Littles' high school coach at Christian Brothers Academy in New York. "He could run like hell."
Webb and Sam now feel the happiest and healthiest since they lived in the state where Dotterer coached them. Part of keeping that going, they say, involves sticking to a schedule: Show up to the ballpark a touch earlier than necessary for some batting cage work, go warm up, visit the team trainer and stretch out. "If you don't have a schedule, that's when you fall off track," Webb likes to say.
"If you feel comfortable about what you're doing, then you'll be able to feel more comfortable on the baseball field," Sam added.
The more they play, the more they realize how much that applies to the mental side of the game.
For example, a few weeks ago, when Webb was on the verge of breaking the Chukars' RBI record, a team official told him he was close. So when he strode to the plate, the record was on his mind. He started to focus on breaking it, which forced him to overthink things. He's not one to check out his stats all too often anyway.
So several at-bats later, Webb made a conscious effort to push the record out of his mind, that way he could just hit. He smacked one into the gap. He scored a run from first.
"You just play more fluid," Webb said. "Once you get out of your own head, it's easier. I guess that made it easier to play better."
For the Littles, playing well will key their ability to stick together on rosters, but they say that's not a priority. They've gotten lucky, they say, especially after the pandemic upended the minor league ecosystem and separated teams like the Chukars from their affiliates.
That's why Webb and Sam see staying together as a bonus, a nice commodity they're aware not everybody shares. They might get separated at some point. If Webb keeps playing at this scorching pace, he might get signed, and the two will be split for the best of reasons.
But for now, they're the same inseparable duo, the same pairing, the same guys who travel from Texas to Michigan to Kentucky and play well enough to find homes on the same rosters.
"It hasn't been on purpose at all. We've just with the right people at the right time," Webb said. "We're different positions — one's infield, one's outfield, so if a team likes one, there's an infielder and an outfielder for them. Usually they want the same guy."
Greg Woods is a sports reporter at the Post Register. Reach him 208-542-6772 and follow him on Twitter at GregWWoods.