How to make your Home a 'Smart Home'
A smart home may sound like something of the future but it's something you can create today. There are various smart devices that allow you to automate and remotely control things throughout your household, from adjusting the lighting and heating to roller shutters to home security processes like answering the door. In fact, smart devices are as varied and affordable as they have ever been, so it won't cost a fortune to upgrade your house into a smart home. A popular option is to start with a few devices and see if how they perform, after which you can add other smart devices to completely automate and remotely control your home. Broadband internet connections mean that you can cheaply hook up these IoT devices to the internet, and control them when you are on the move through your smartphone.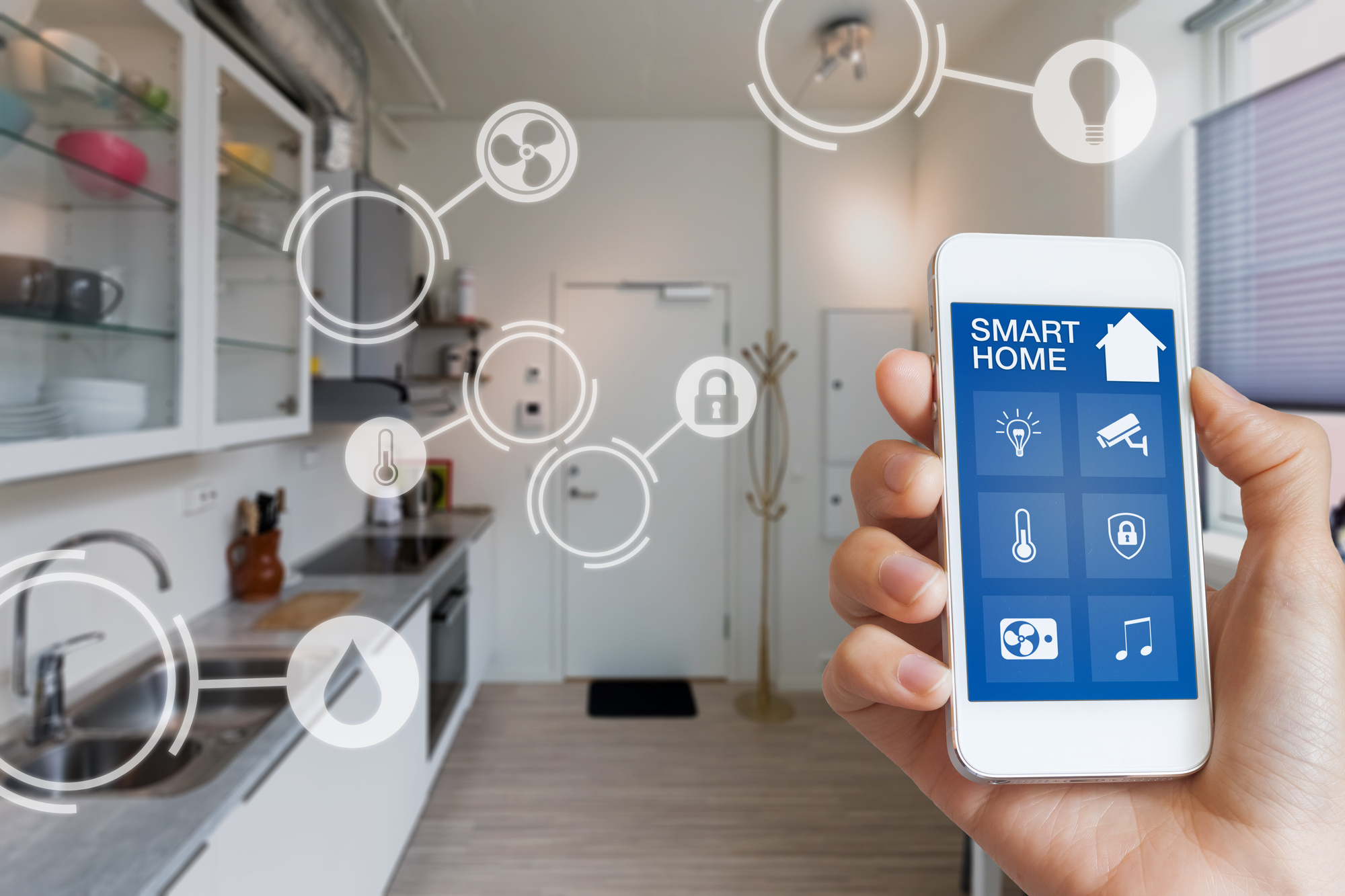 Home security has been greatly improved with technology, with smart locks offering an affordable yet effective way to increase your security at home. While designs and functions vary, smart locks are usually designed to be completely keyless, letting you unlock the door passcode and/or smartphone. Being keyless means fewer security risks as you don't have a key to lose, while you can automatically set locks to open and close from various devices. For instance, imagine someone is locked outside the house and nobody is in to unlock the door – a smart lock lets you unlock remotely using your phone.
A smart doorbell is another great way to improve your home security while offering plenty of conveniences. Equipped with a camera and various other features, smart doorbells can provide push notifications to mobile devices when anyone rings the bell, letting you talk directly to them from a remote device. You never need to guess who is at the door ever again, while they often pair with smart locks to allow you to remotely grant access to the property.
Smart lights are probably the most popular smart devices currently found in homes. Cheap and easy to use, smart lights can be turned on and off remotely to save energy, making them a good addition for eco-friendly smart homes. As smart lightbulbs are LEDs, they consume much less energy to traditional lightbulbs, so you could see significant savings when swapping them out. Plus, being able to dim your lights with your voice or phone never gets boring.
Smoke and carbon monoxide detectors are two essential devices for a safe home, yet they could be made even better when swapped out for a smart doctor. For instance, a smart smoke alarm can provide instant notifications to a mobile device when trigged, letting you know that something is wrong even when you're not at home. Additionally, it's easy to integrate most smart carbon monoxide and smoke detectors into a smart thermostat. In this case, if smoke or gas were detected, the thermostat would be notified and automatically shut down.